We are pleased to report that as of Friday at 9:30PM we are completely restored from Hurricane Idalia.

Very few remain without power as they make repairs to their homes or property that will allow them to safely accept electricity. We are assisting members through this process and have crews standing by to restore, when the member is ready. 
Frequent scattered outages are likely over the next several weeks as damaged trees and hanging limbs may fall from the weight of typical afternoon showers or winds. We will be ready to respond as needed. 
Crews are being released throughout the day today. 
If someone is still without power and has not been in contact with us, please encourage them to call 850.973.2285. We have system control ready to assist 24 hours a day, 7 days a week. 
To report an outage:
Call 800.999.2285
Text 'TCEC' to 800.999.2285
Login to your account online at www.tcec.com or on the TCEC FL mobile app
If you do not have your account information, submit outage information by clicking HERE
Track outages: 
outage.tcec.com
For updates throughout the restoration process follow us on Facebook at www.facebook.com/TriCountyElectricFlorida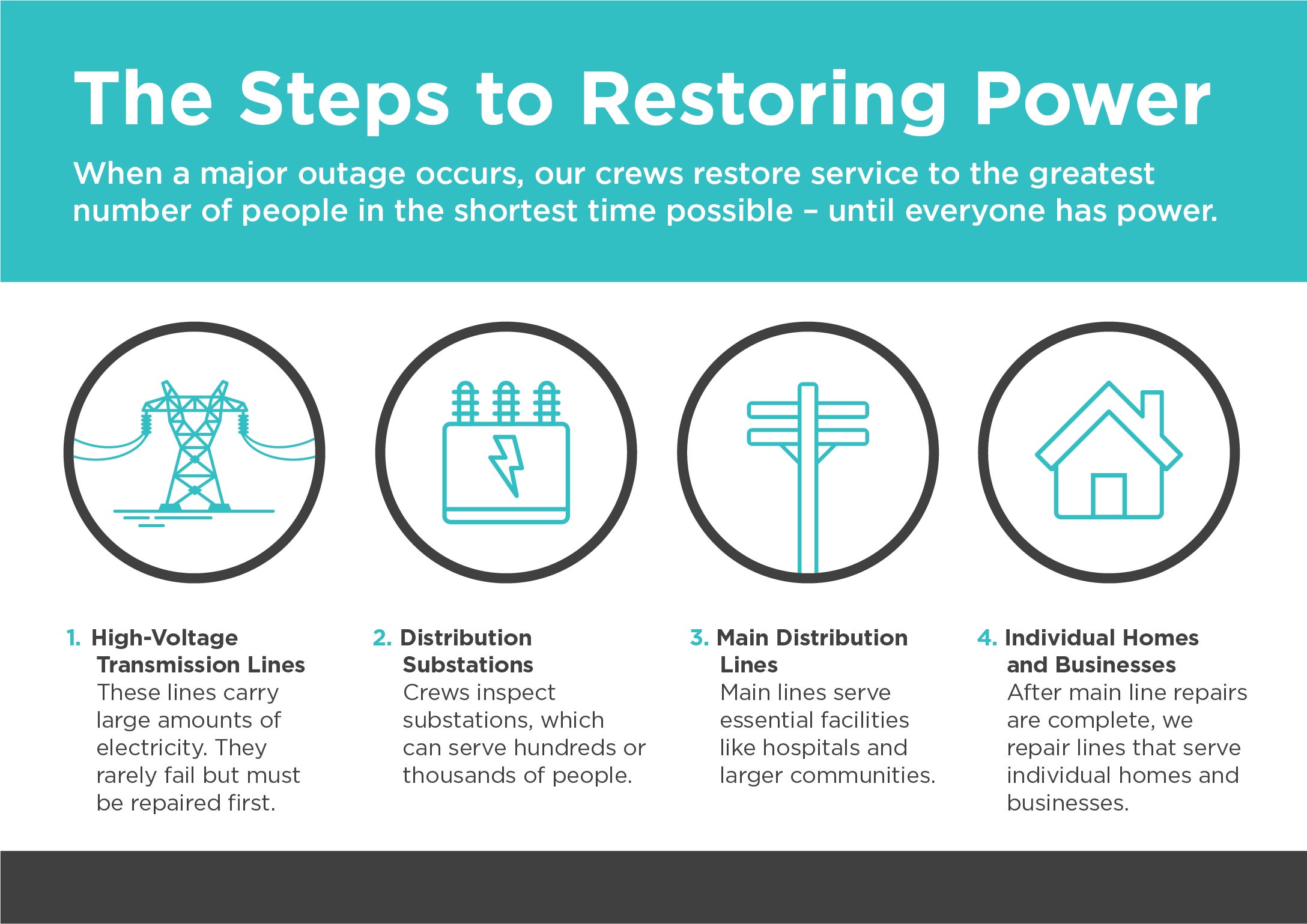 Thank you to our members, community partners, and emergency services for your support over the coming weeks. We greatly appreciate local law enforcement for helping to make sure all TCEC employees arrived safely to their designated work areas after Hurricane Idalia cleared our area.
Areas with active fiber internet service with Conexon Connect will likely experience internet outages as well. The fiber will be repaired following the repairs of power infrastructure in those areas. For internet connectivity issues and troubleshooting, contact Conexon Connect at 1-844-542-6663 or visit www.conexonconnect.com.