TCEC has teamed up with Seminole Electric Cooperative, our wholesale power provider, to launch a new pilot program designed to save money on energy costs. Participants will earn a $25 bill credit and a chance to win a $250 gift card!

Smart thermostats make it easy to manage your home's energy use. You can adjust your thermostat on the go, or simply set an automatic schedule that optimizes your energy usage based on your daily routine.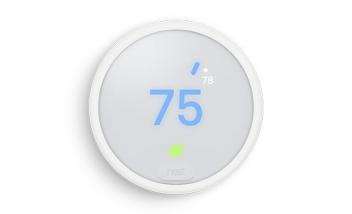 If you have a qualifying Wi-Fi enabled thermostat, and are accepted into the program, Seminole will make brief, limited adjustments to your thermostat during times of peak demand, which reduces strain on the grid and saves all of us money. In most cases, you won't even notice the adjustments and you'll always have ultimate control.
You may be contacted by TCEC or your thermostat vendor in May to enroll in the Cooperative Rewards Pilot program*. By participating in programs like Cooperative Rewards, we can contribute to the reliability of the grid and help the environment.
While Cooperative Rewards offers direct savings for you, everyone wins because the end result is a more efficient electric system. You'll save energy and money without sacrificing comfort - and help your electric cooperative keep electric costs down for all members in your community.
If you have additional questions about the program, please visit our FAQ page at https://www.seminole-electric.com/cooperative-rewards/ or contact us at support@cooperative-rewards.com.